Channing Tatum confirmed to play Gambit by X-Men
Finally gambit will start his debut in X-Men. Actor Channing Tatum is set to play role as gambit.
Tatum previously had expressed interest in playing gambit character, whose given name is Remy LeBeau. A magician from Louisiana, Gambit has the ability to control kinetic energy, sometime charging items he touches, turning them into explosives and throwing them as weapons (playing cards are his favorite).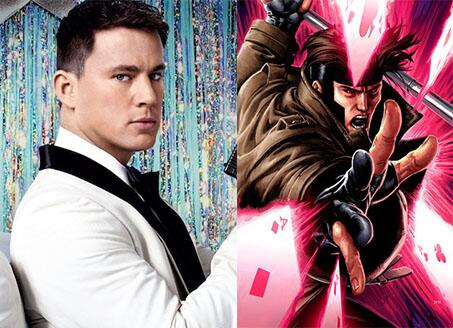 Gambit is X-men fictional character, a superhero who appears in X-men comic books published by Marvel Comics.He has joined in the mutant team known as the X-Men. Created by comic artist Chris Claremont and comic artist Jim Lee, the character first appeared briefly in 1990 (Uncanny X-Men Annual #14), weeks before a more comprehensive appearance in August 1990 (Uncanny X-Men #266). As of 2013, there have been three attempts at an ongoing title starring the character. Superhero Gambit also had two miniseries.
As a mentalism mutant, Gambit can mentally create, control and manipulate pure kinetic energy to his every whim and desire. He is also incredibly knowledgeable, hand-to-hand combat, skilled in card-throwing,and the use of a bow.
X-Men member trusted Gambit, who was originally a professional assasin, when he first joined the group. There was a source of stress between him and his love interest, Rogue.
Disclaimer:
All images and videos here are property of their respective owners and used for reference purpose only. We claim no rights to it unless otherwise stated. Product prices and availability are accurate as of the date/time indicated and are subject to change. Any price and availability information displayed on this site at the time of purchase will apply to the purchase of this product.
Use Facebook to Comment on this Post