Bandai Visual to Release "∀Gundam" Blu-ray Box Sets
After 15 year from the first show in tv, one of the most popular gundam series, Turn A Gundam finall officially release in blu-ray.
It is officially announced in Japan that Bandai Visual will release this unique Gundam series with a new different story in two Blu-ray disc sets of Sunrise's 1999-2000 TV anime∀ Gundam (Turn A Gundam) .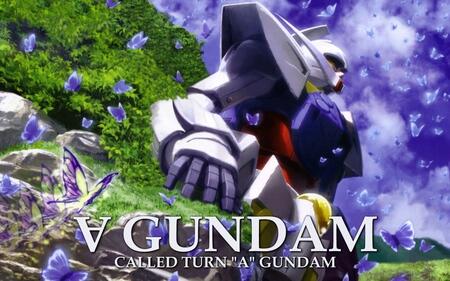 Turn A Gundam TV series was aired on Fuji TV for 50 episodes TV from April 4, 1999 to April 14, 2000, then two compilation from the films "∀ Gundam I: Earth Light" and "II: Moonlight" were released simultaneously in early February 2002. The Blu-ray disc contain part of the two films were already released in July 2011,in Japan and they are not included in this box sets.
The first set containing the first 25 episodes will be released on September 24 for 32.000¥, then the second set for the episode 26-50 will be on December 25 for32.000¥. Both set comes with a 100 page booklet, fresh-recorded audio commentary, and animated box by the original character designer Akira Yasuda. Big company Amazon Japan has already begun accepting pre-orders for both sets at the price of 34,560 yen (about US$340). This Gundam series was Directed by Yoshiyuki Tomino, who was the main creator of the popular Gundam franchise and had written and directed many previous Gundam series.
Turn A Gundam begin in the year Correct Century 2345,with the main character Loran Cehack, a young member of the Moonrace. This two blu-ray sets will only produce untill December 24,2015. So don't be late and be the first one who buy it.
Disclaimer:
All images and videos here are property of their respective owners and used for reference purpose only. We claim no rights to it unless otherwise stated. Product prices and availability are accurate as of the date/time indicated and are subject to change. Any price and availability information displayed on this site at the time of purchase will apply to the purchase of this product.
Use Facebook to Comment on this Post